TTSK

– (Brazil 0-1 Argentina). World Cup qualifiers for South America. Both Brazil and Argentina lost in the previous round. The Super Classic confrontation of South American football is always especially attractive.
Video Brazil 0-1 Argentina
The heat of the competition was so great that riots broke out in the stands at the Maracana Stadium. It took half an hour of delay for the match between Brazil and Argentina in the 2026 World Cup qualifiers for South America to take place. On the field, players from both teams also continuously collided, many penalty cards were issued to calm hot heads.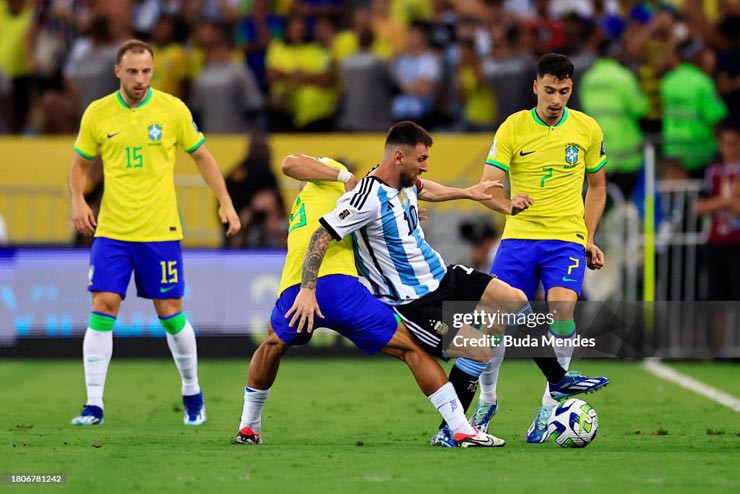 In this match, Brazil is determined to win to improve its recent series of poor results. Meanwhile, Argentina continues to develop a smooth playing style with superstar Lionel Messi at its core.

However, this was not an easy match for Messi. He was constantly blocked by the opponent in every way. In the first half, Messi needed help from the medical team twice. There was an abundance of violence but a lack of opportunities. The first half ended with neither side scoring.
The second half took place in an unfavorable direction for Brazil. In the 63rd minute, the goal came to Argentina somewhat unexpectedly, when the away team performed an effective corner kick combination. Lo Celso crossed the ball just enough for Otamendi to jump high and head in, defeating goalkeeper Alisson Becker.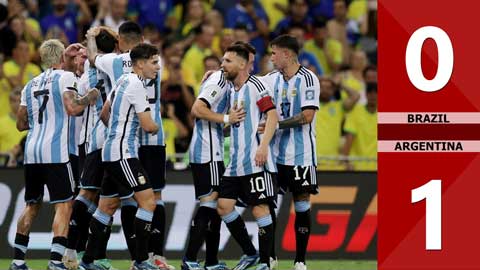 By the 81st minute, Brazil still had to play with a few players when the player who entered the field in the second half, Joelinton, received a direct red card. In a 10-man position, "Samba Dancer" could not equalize and accepted a 0-1 defeat at home. This result helps Argentina maintain the top spot in the group with 15 points after 6 matches, while Brazil lost their third consecutive match.

FT: Brazil 0-1 Argentina
Scored

Argentina: Otamendi 63′

Red card

Brazil: Joelinton 81′
Start lineups

Brazil: Alisson, Emerson, Marquinhos, Magalhaes, Lodi, Guimaraes, Andre, Luiz, Rodrygo, Martinelli, Raphinha

Argentina: Martinez, Molina, Romero, Otamendi, Tagliafico, De Paul, Mac Allister, Enzo Fernandez, Messi, Lautaro Martinez, Alvarez
Although they really want to take advantage of their home field advantage to win, thereby creating a push to advance, Brazil's goal is not easy to achieve. Because besides their poor performance, the Selecao suffered huge losses when they lost both of their best strikers currently, Neymar and Vinicius Jr. due to injury.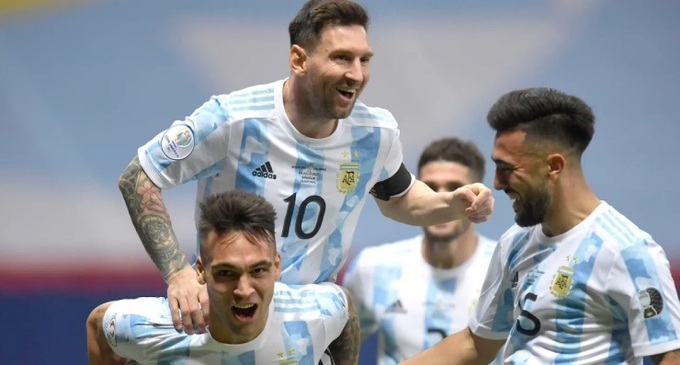 Not to mention, Brazil is often inferior to Argentina in recent encounters. Specifically, in the last 3 confrontations between the two teams, Selecao lost 2 and drew 1. In particular, the Yellow-Green team could not score any goals against Argentina.
Maika
FOOTBALL NEWS