TTSK

– (Colombia 2-1 Brazil). 2026 World Cup qualifiers for South America. Martinelli opened the scoring for Brazil after an assist from Vinicius. The home team did better than the away team to get good results.
Video Colombia 2-1 Brazil
Brazil is in a difficult situation with 2 consecutive matches with only a draw and a loss. Furthermore, the "Land of Samba" team does not even have superstar Neymar Junior due to a serious injury. In that context, Brazil has shown its determination and ambition.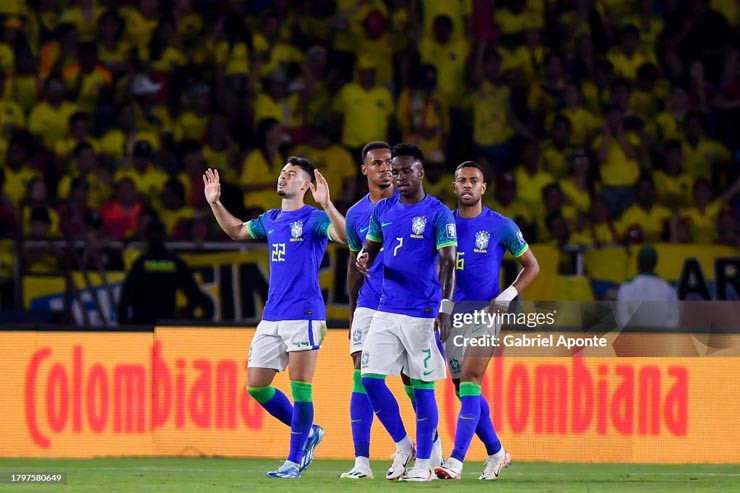 After only 4 minutes of rolling, Brazil took the lead. Starting from Vinicius's extremely uncomfortable dribble, the Real Madrid star passed just within range for Marinelli to launch a dangerous connecting kick, defeating goalkeeper Vargas.

The period that followed witnessed Colombia's relentless efforts. Many opportunities were created, but neither Luis Diaz nor James Rodriguez's kicks could beat goalkeeper Alisson Becker. Thanks to that, Brazil had the advantage of leading after the first half.

HT: Colombia 0-1 Brazil
After the break, Colombia played an even more effective attack, while Brazil, after Vinicius left the field due to injury, completely lost its creativity in attack. As a result, in the 75th and 79th minutes, Luis Diaz alone scored two goals, both headers. Thanks to that, Colombia came back to defeat Brazil 2-1.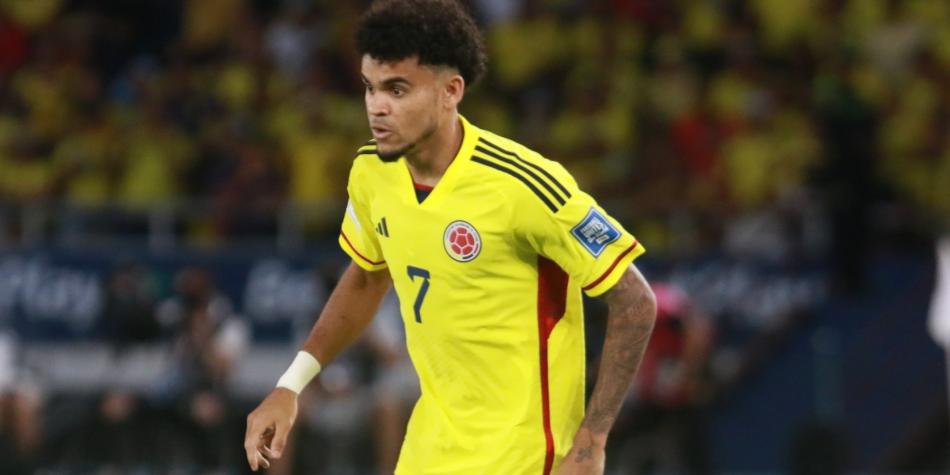 FT: Colombia 2-1 Brazil

Scored

Colombia: Luis Diaz 75′ – 79′

Brazil: Martinelli 4′

Start lineups

Colombia: Vargas, Munoz, Lucumi, Sanchez, Machado, Uribe, Castano, Carrascal, James Rodriguez, Luis Diaz, Borre

Brazil: Alisson, Emerson, Marquinhos, Gabriel, Lodi, Guimaraes, Andre, Raphinha, Rodrygo, Vinicius, Martinelli
After their first 2 victories, Brazil suddenly suffered a decline in the October series when they held Venezuela to a draw and lost painfully to Uruguay (ranked 3rd with 7 points/4 matches), and at the same time were 5 points behind their great rival Argentina. Entering the encounter with Colombia, "Samba Dancer" was still missing two experienced superstars, Casemiro and Neymar, due to injury.

On the opposite side, the home team Colombia played not too badly with a series of 4 unbeaten matches (1 win, 3 draws) and ranked 5th. Colombia's strength is its defense ability with up to 3 clean sheets and new matches. conceded 2 goals (lost only to Argentina, 0 goals conceded).
Maika
FOOTBALL NEWS