TTSK

– (Argentina 0-2 Uruguay). Argentina welcomed Uruguay at home in the 2026 World Cup qualifiers. A match in which the defending champion faced many difficulties.
Video Argentina 0-2 Uruguay
With home advantage, Argentina entered the game more proactively, but Uruguay was the team with the first notable opportunity. In the 10th minute, Nunez used his speed to pass Otamendi, but the Liverpool striker's shot in the face-off went wide.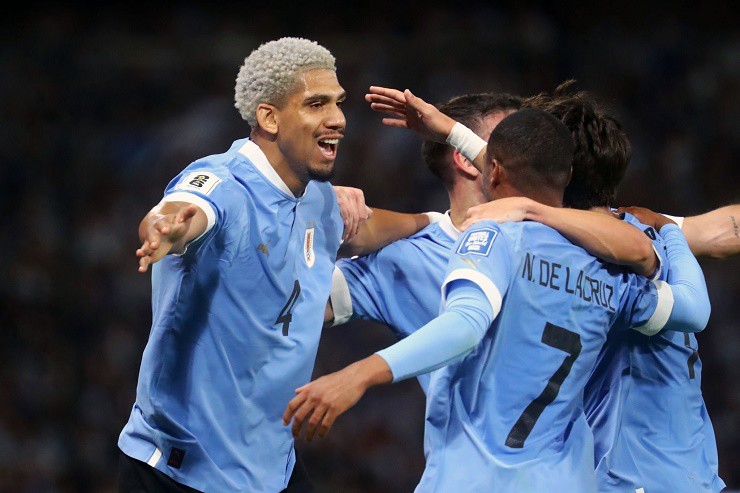 In the following minutes, Argentina and Uruguay both played fiercely and even had a scuffle on the field. Argentina's number 1 star, Messi, still has his usual tricky dribbles, but the Uruguayan defense has covered each other very well to block the reigning Golden Ball.

In a tense match, Uruguay suddenly found a goal to break the deadlock. Just a few minutes before the end of the first half, Vina stole the ball from Molina's feet and then stretched it just right for Ronald Araujo to score and beat goalkeeper Emiliano Martinez.
In the second half, Argentina was still stuck in finding a way into Uruguay's goal. All the reigning world champion could do was Messi's free kick hit the edge of the crossbar in the 57th minute.

Not only could Argentina not equalize, they also had to concede another goal. At the end of the match, Messi failed to dribble the ball and Uruguay immediately counterattacked quickly. Nunez used his speed to run down and then finished defeating goalkeeper Emiliano Martinez in the face-off, thereby sealing the victory for Uruguay.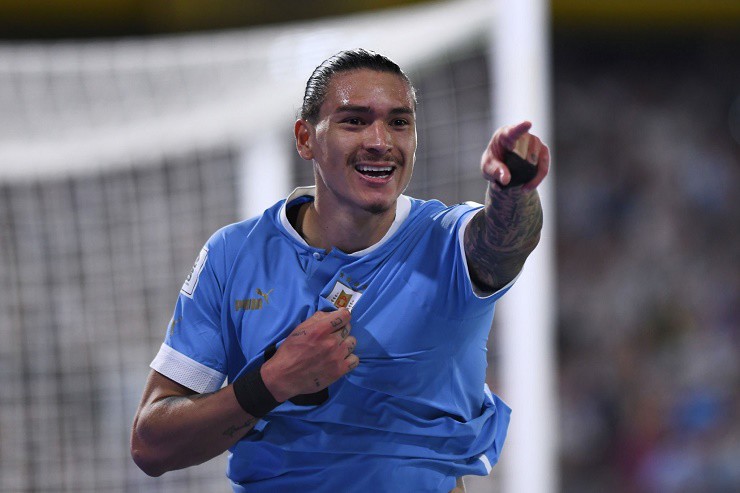 Losing the match, Argentina still leads the 2026 World Cup qualifying round in South America with 12 points. Meanwhile, Uruguay climbed to second place with 10 points.

FT: Argentina 0-2 Uruguay

Scored

Uruguay: Ronald Araujo 41′, Nunez 87′
Start lineups

Argentina:Emiliano Martinez, Molina, Romero, Otamendi, Tagliafico, De Paul, Enzo Fernandez, Mac Allister, Messi, Nicolas Gonzalez, Alvarez

Uruguay:Rochet, Ronald Araujo, Caceres, Olivera, Vina, Ugarte, Valverde, De La Cruz, Pellistri, Maximiliano Araujo, Nunez
Uruguay in the past had many matches that caused difficulties for Argentina. They have in their squad many notable stars such as Nunez, Valverde or Araujo. In the most recent match, Uruguay also defeated Brazil with a score of 2-0.

This shows that Uruguay is clearly not easy to be bullied. Messi and his teammates need to play really carefully if they want to get the desired result against Uruguay.
Maika
FOOTBALL NEWS