TTSK

– (Wolves 2-1 Tottenham). The earliest match of matchday 12 of the Premier League. BTottenham has a chance to regain the top spot, provided they can defeat Wolverhampton. "Rooster" tried very hard but failed to achieve that goal.
Video Wolves 2-1 Tottenham
Tottenham just lost the top spot in the Premier League in the previous round. This round, Man City must face Chelsea. Therefore, this is a good opportunity for "Rooster" to regain the top spot. That's why the North London team entered the game with determination, despite lacking a series of pillars like Maddison, Romero, Van de Ven…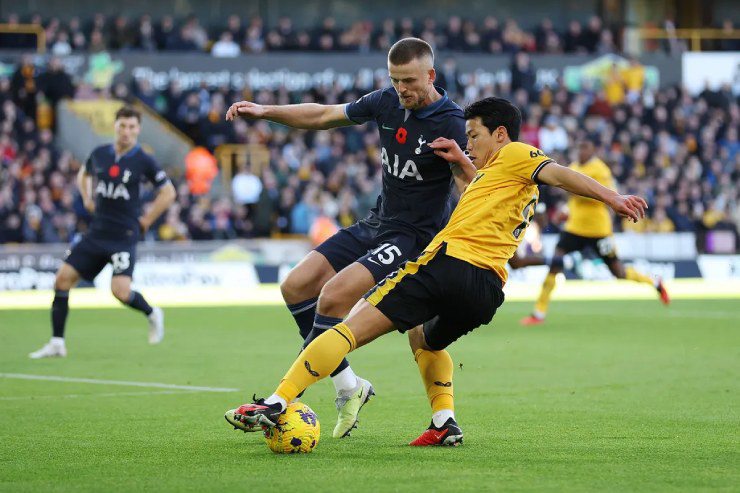 After only 3 minutes of rolling, methodical coordination helped Tottenham score the opening goal. Kulusevski skillfully passed the ball for Porro to dribble the ball close to Wolverhamton's goal. This player stretched just enough for Brennan Johnson to cut in and score a goal.

Having an early advantage, Tottenham proactively slowed down throughout the rest of the first half. Wolverhampton completely controlled the game from the 25th minute, causing the opponent's goal to wobble many times. The most obvious opportunity was Lemina's 33rd minute kick, but goalkeeper Vicario's excellence helped "Spurs" stand firm. Thanks to that, Tottenham had an advantage after the first half.
After the break, Wolverhampton diligently attacked and created a series of opportunities. However, the yellow shirt strikers continued to waste money, much to the regret of the home team's fans. But when the match entered extra time, disaster struck Tottenham.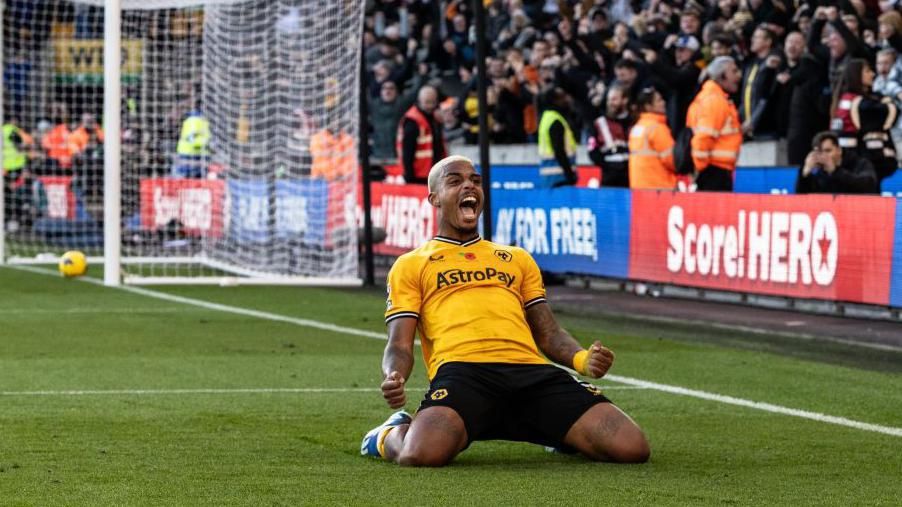 In the 90+1 minute, Pablo Sarabia's very high-level handling with a very good first stop before launching a decisive kick helped Wolverhampton equalize. It didn't stop there, in the 90+7 minute, Lemina came up from the second line and launched a kick, defeating goalkeeper Vicario again. Losing to Wolverhampton extremely bitterly, Tottenham missed the opportunity to climb to the top of the Premier League.

FT: Wolves 2-1 Tottenham

Scored

Wolves: Sarabia 90+1, Lemina 90+7

Tottenham: Johnson 3′

Start lineups

Wolves: Jose Sa, Semedo, Kilman, Dawson, Gomes, Lemina, Bellegarde, Ait-Nouri, Cunha, Joao Gomes, Hwang Hee Chan

Tottenham: Vicario, Emerson, Dier, Davies, Porro, Hojbjerg, Sarr, Bissouma, Johnson, Kulusevski, Son Heung Min.
Most importantly, in terms of strength, the defeat against Chelsea took away a series of pillars from Tottenham. Left-back Udogie received a red card and will be suspended for this round. Central defender Romeo was also suspended for a direct red card. Furthermore, midfielder Van de Ven is also likely to miss the match against Wolves due to injury.

The most serious is Maddison's case. The Spurs conductor hurt his ankle and had to leave the field at half-time in the London derby. It is still unclear whether the British star will recover in time or not? If Maddison is absent, this will be an irreparable loss for Tottenham because this player's role in Spurs' play is irreplaceable. In short, Spurs will march to Wolves stadium with a crippled squad.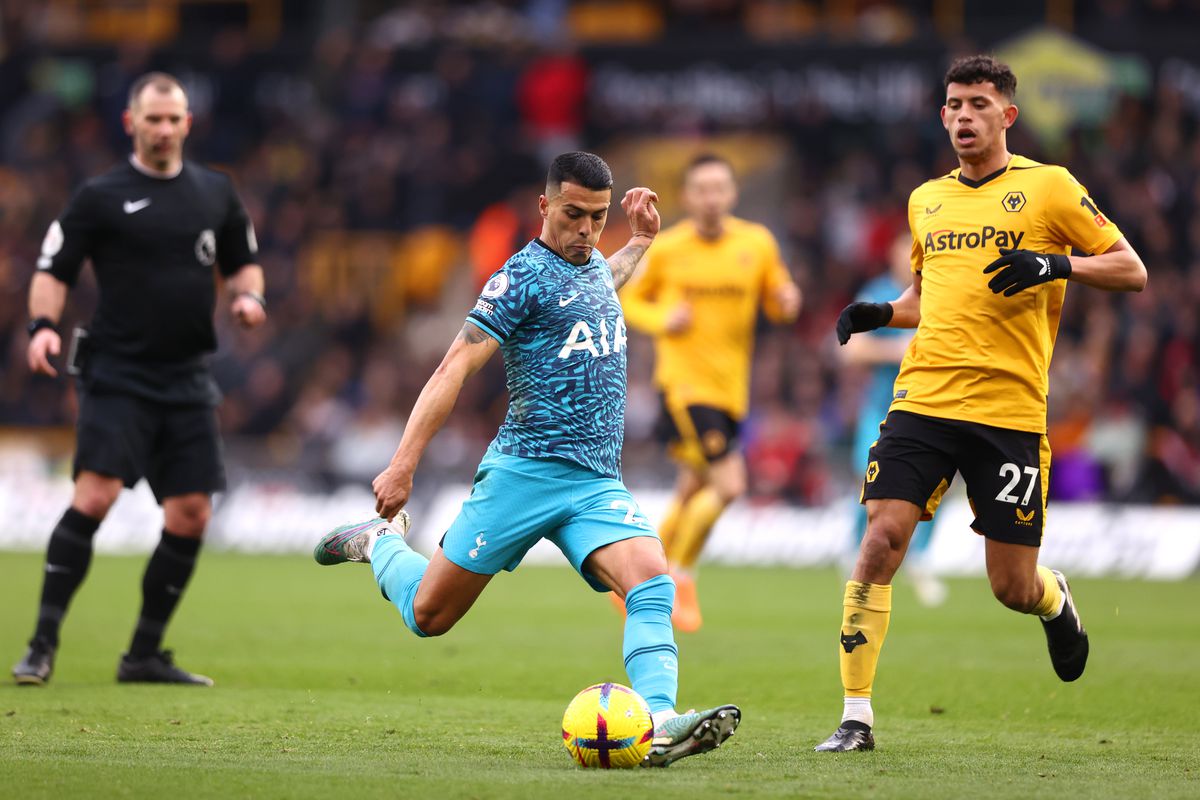 However, it is fortunate for Tottenham anyway because Wolves are not in high form at the moment. Last week, they lost 1-2 at Sheffield United, the team considered the weakest this season. This loss certainly greatly affected Wolves' confidence as they became the first team to lose to Sheffield this season.

Moreover, Wolves in this match are also missing their number 1 attacking star, Pedro Neto. This player has scored 1 goal and had 8 assists in the Premier League 2023/24, being the club's number 1 source of goals. Without Neto, Wolves' attack power will decrease by 50%.
Maika