TTSK

– (Nottingham Forest 2-0 Aston Villa). Premier League matchday 11, Aston Villa is a guest of Nottingham. The home team opened the scoring very early and then Martinez made a mistake that cost the away team a very high price.
Video Nottingham Forest 2-0 Aston Villa
Aston Villa marched to City Ground with high confidence. Unai Emery's army is on a 6-match unbeaten streak in all competitions. However, they soon received "cold water" right from the 5th minute. Toffolo had a great way back and Aina launched a dangerous shot from outside the penalty area, causing Martinez to "give up".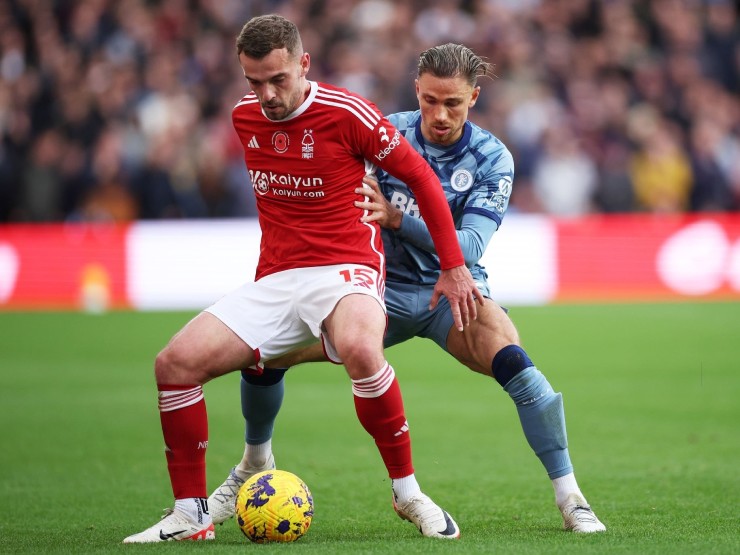 After scoring an early goal, Nottingham Forest proactively retreated deep to defend and Aston Villa struggled to launch an attack. It wasn't until the second half of the first half that the away team created enough pressure, but goalkeeper Vlachodimos still stood firm.

At the end of the first half, Aston Villa decided to play risky by catching offside from midfield. Nottingham Forest almost made it happen with a quick counter-attack. Luckily for the away team, the VAR team determined that the home team's striker had fallen into the offside trap before.
Right at the beginning of the second half, the pressure doubled on the away team in the 47th minute. Mangala fired a shot from outside the penalty area. The ball's trajectory wasn't too difficult, but Martinez pushed the ball into the goal. At this point, Unai Emery was forced to play all-in when replacing a series of attacking players on the field.

However, this was a match where Aston Villa's strikers played very poorly. They have good chances but their shots often go into the stands. The few times the ball entered the goal, the ball was too light and not dangerous enough to beat Vlachodimos.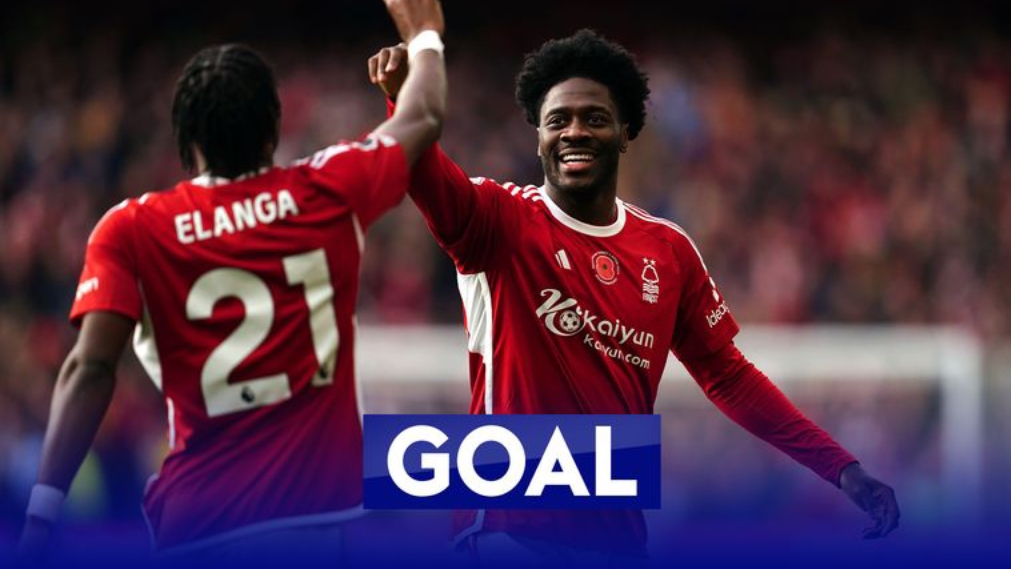 In the end, Nottingham Forest won against Aston Villa, thereby cutting off the away team's 6-match unbeaten streak and winning for the first time after only drawing and losing in the last 5 confrontations.

FT: Nottingham Forest 2-0 Aston Villa

Scored: Aina 5′, Mangala 47′

Start lineups

Nottingham Forest:  Vlachodimos, Aina, Murillo, Niakhate, Toffolo, Sangare, Mangala, Domiguez, Elanga, Awoniyi, Gibbs-White

Aston Villa:  Martinez, Cash, Konsa, Torres, Digne, McGinn, Kamara, Luiz, Zaniolo, Diaby, Watkins
Nottingham is ranked 16th on the rankings. However, they show that they are an unpleasant opponent this season. The proof is that all 4 of Nottingham's losses were against Premier League giants such as Liverpool, Man City, Man Utd and Arsenal. On the other hand, Nottingham once defeated Chelsea 1-0 at Stamford Bridge. In more detail, Nottingham once created a lot of difficulties for Arsenal and United even though they had to play away from home. Having said that, even though this team is in the second half of the rankings, underestimating Nottingham would be a big mistake.

In addition, it also needs to be added that Nottingham always plays very well at home. More than 70% of their points last season were won at home. It was the good performance at home that helped Nottingham successfully survive relegation. This season, Nottingham also maintained stability at the City Ground when they were unbeaten in 4 matches since the beginning of the season. Having said that, Nottingham is quite confident in welcoming Aston Villa.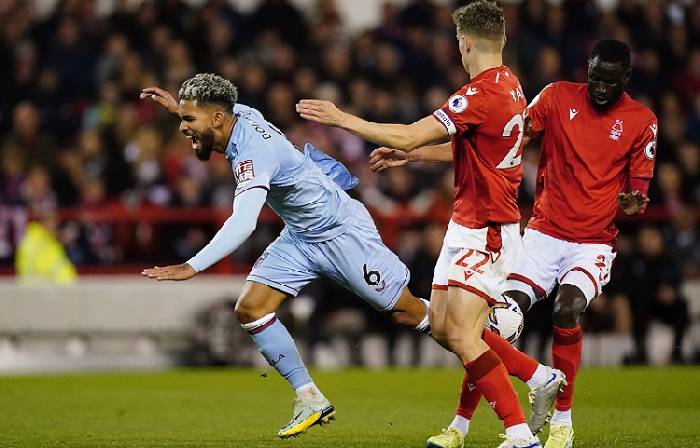 However, it is unlucky for Nottingham because at this time, Aston Villa is also in extremely high form. Last round, they just defeated Luton with a score of 3-1. More broadly, Aston Villa is also unbeaten in all 6 recent matches, winning 5. In these 6 matches, Unai Emery and his team had 4 matches where they scored at least 3 goals against their opponents. Aston Villa is flying high in the Top 5 on the rankings and dreams of competing for tickets to the Champions League next season.

This is also the period when the form of the pillars at Aston Villa is very high such as Watkins, Diaby, Luiz… Nottingham is not an opponent that can be easily conquered at home. But Aston Villa with its sublimation is enough to win 3 points today.
Maika